Today Gail chats once again with Nawanda Turner, an amazing friend and successful business woman. Previously, they talked about Nawanda's journey with health, wellness and weight loss, but for today's episode they delve into a deeper conversation in which Nawanda has much to share. Let's hear it!
"Looking at myself, that's not me."
We are all busy with our everyday lives and sometimes we don't notice the changes within ourselves, physically and emotionally. Nawanda shares her thoughts on how she came to these realizations and what she did to get on track again.
You're the one person who knows yourself better than anyone else, so listen to your body more.
Visit a therapist or health coach if you need assistance. Even strong women need help sometimes!
Slow down; healing takes time.
Gail asks Nawanda how a person can get to a place of looking in the mirror and admitting to themselves that something is not right. It's not easy; we have to understand that along with healing, we may also experience some loss, but it will be beneficial in the long run.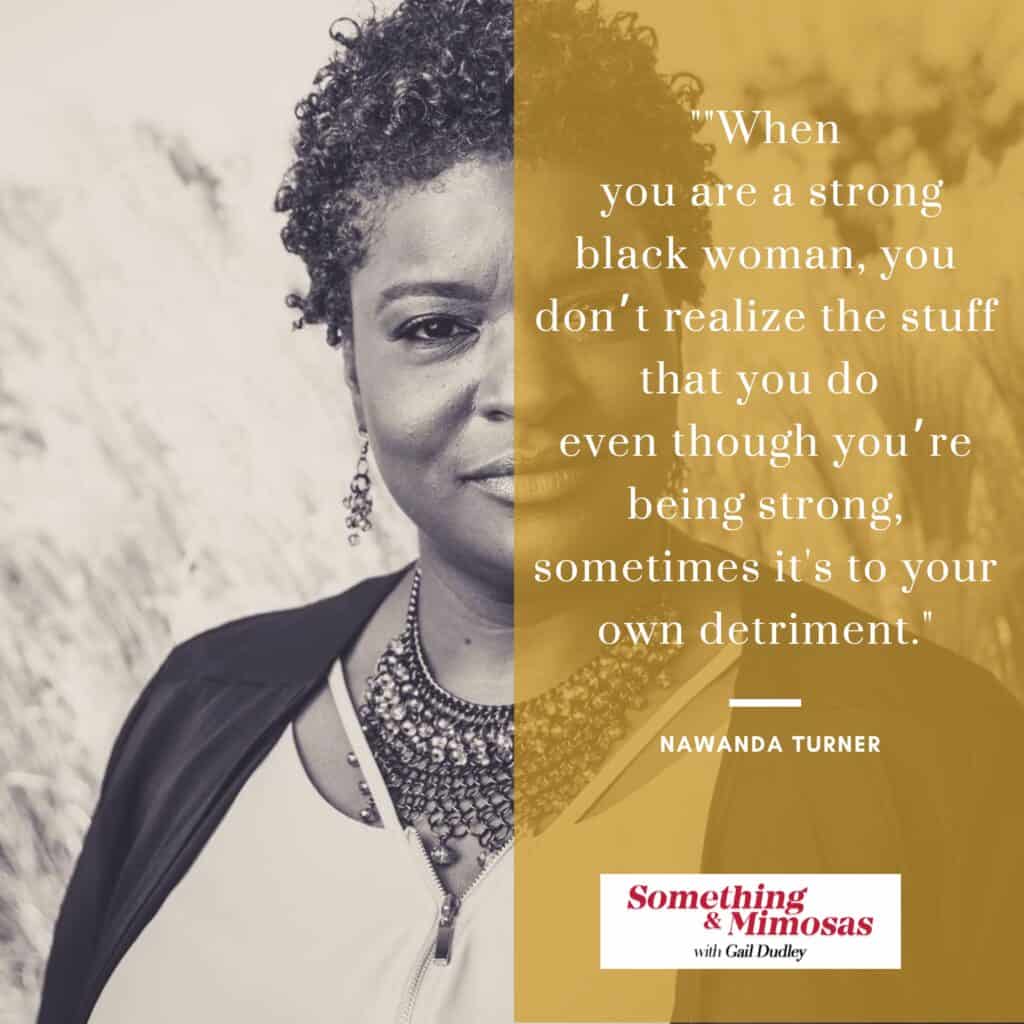 In addition, in this episode you'll find out:
What Nawanda's therapist advised that changed her mindset
How to know that you need help
Whether it's possible to start a weight loss journey on your own
How to move forward in a positive manner
The benefits of breathing effectively and why it's so important
Don't miss Gail's Orange juice mimosa recipe! Make sure you subscribe wherever you get your podcasts and as always, I'd love for you to share with your friends!