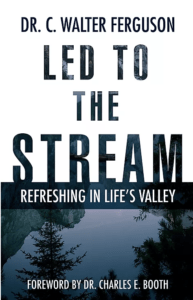 Dr. C. Walter Ferguson
Gail Dudley is more than an advocate for your literary work. She is a guide that aides you in unpacking your vision toward fulfillment. Her coaching style will encourage and challenge you to see more than book sales. You will discover new avenues to influence others through the pen and beyond.

With her guidance, I am not only a published author, but I am realizing a new speaking platform beyond the pulpit. Gail Dudley is a visionary for visionaries.